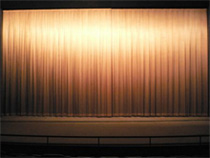 Ever tried to take a band-aid off, and you know it's really going to suck when you do it, but you've got to just get it over with? Well, there's no really easy way to say this, so…
Season 2 will be the last season of The Leet World.
I know this comes as a shock to a few of you, but there are quite a few good reasons that the show we all know and love will draw to a close over the next few months. And amidst all of that, there is even some good news that I think you can all be extremely excited about, but more on that later.
We started working on The Leet World back in May of 2007. To be honest, we thought we would only ever make a couple of episodes of it and then we'd give up on the thing altogether. We've been called a lot of things over the course of our lives, and motivated typically wasn't one of them. But then something really awesome and shocking happened — people wanted more of it.
So around Episode 3 or 4 of the first season, we mapped out where we wanted the show to go. Over the course of a few weeks, we brainstormed, hashed some things out, and then came up with a really exciting story that would cover three full seasons worth of episodes. From that point on, we have been committed to that idea for the entire show.
So why is Season 2 the last, then? Read on for the text wall explanation, as well as a really awesome announcement.
Continue reading →